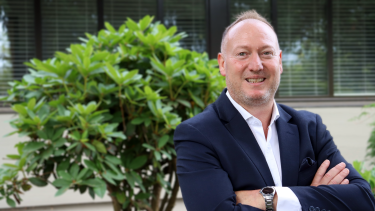 Superintendent of Schools
Sean Nosek
Sean Nosek became Superintendent of Schools for the Abbotsford School District July 2023.
Sean is an innovative educational leader passionate about ensuring that all students have access to high-quality learning opportunities. With over 25 years of experience in education, he has a proven track record of leading successful initiatives that drive academic achievement and create opportunities for all students to thrive.
As the new Superintendent of the Abbotsford School District, Sean is excited to work collaboratively with the Board of Education, staff, families, and community members to advance student achievement and success.
Contact SeanRead the Superintendent's Blog