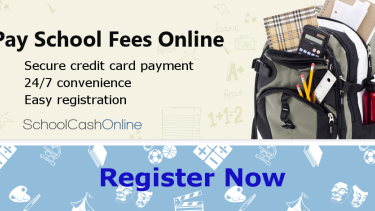 SchoolCashOnline
Make school payments online
The Abbotsford School District now uses SchoolCashOnline for all schools. With SchoolCashOnline, parents have the convenient and secure option of paying for school items using their credit card online, 24/7. You can pay for school items such as trips, club/athletic fees, and spirit wear. It will save you time too!
To access online payments, please register as a user - it takes less than five minutes! Registered parents/guardians can see their payment history, print receipts, and receive email notifications whenever new student fees are posted for their child. If you run into a "page not found/unable to connect" message, you may need to make a quick change in your computer settings.
The Benefits?
SchoolCashOnline will limit the amount of cash/cheques handled in schools, reduce paperwork, and result in more focused instructional time in the classroom. This new program will add improved efficiency and transparency in school fee management, and aligns with the district's commitment to strengthening accounting practices. For more information and to register, please visit https://abbotsford.schoolcashonline.com .
If you have any questions during the registration process or while shopping online, please select the SUPPORT option in the top right hand area of the screen. All information is stored on a confidential basis on a server in Canada.