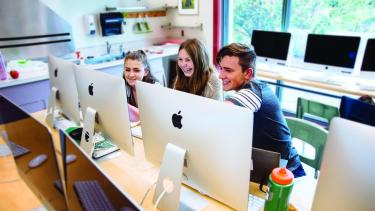 The district's Information Technology department oversees the innovative and ethical use of technology by providing operationally excellent technology environments that meet the evolving needs of our students and staff. Technology is a positive, enabling force for parent engagement, student engagement, educator effectiveness, operational efficiency, student safety, and student achievement. The Board's investment in IT ensures the district has the resources necessary to sustain the growth of technology systems, devices, and tools required for impactful, efficient and effective student learning, family engagement, and district operations.
Trouble logging in?
Students and Parents: please contact your school.
District Staff: please contact the Information Technology Centre at (604) 855-4357 or email servicedesk@abbyschools.ca. Open Monday - Friday (excluding statutory holidays), 8:00 AM - 4:00 PM.
For help regarding MyEd and Student Information System support, email sis.support@abbyschools.ca