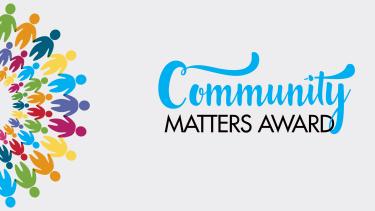 Community Matters Award
Celebrating our Community Partners
The Abbotsford School District has a long history of community involvement in our schools. Many organizations contribute countless hours of volunteer service to enable our students to achieve success in school. While the Board of Education has taken the opportunity on many occasions to publicly thank these organizations, the Board has established a formal recognition process through the Community Matters Award.
Purpose
The Community Matters Award is presented once per year as a way to formally recognize community partners who have exceeded their community service mandate and have made a significant, deliberate contribution to Abbotsford School District students.
Criteria
The Community Matters Award is intended to recognize organizations or individuals who meet the following criteria:
A service mandate that has exceeded that mandate in specific service to the students of the Abbotsford School District
If the nominee is an organization, it can be one of the following: Corporation, Business, Not-for-Profit, Society, Service club, Stakeholder group or Community group
The contribution should be clearly aligned to the Board of Education's Strategic Direction and exemplify the District's values.
The contribution should be sustainable over time (minimum of three years).
The contribution is for goodwill. There is no corporate advantage (e.g. financial gain) for the contribution; there is no expectation of recognition for the contribution.
The contribution is not specific to one school (in Abbotsford District.)
Current employees of Abbotsford School District are not eligible for nomination for the Community Matters Award.
Process
Nominations must be submitted using the online nomination form. After the nominations close, the Board of Education will receive a list of candidates who have been nominated by community members, school and/or district staff for consideration. The number of annual awards to be presented will be at the discretion of the Board. The award(s) will be presented at a Board of Education public meeting.
Recognition
Awards Ceremony at an Abbotsford Board of Education public meeting.
Written letter of appreciation or commendation from the Abbotsford Board of Education and pesentation of a District pin.
Presentation of the "Community Matters Award" plaque (perpetual and keeper) to recipient at a public meeting. The perpetual plaque remains on display in the School District Board Office.
Nominations for the 2024 Community Matters Award close April 15.
---
Past Award Recipients
2023 | Tanya Coghill
2022 | UFV Faculty of Science
2020 | No Award due to COVID-19
2019 | Abbotsford Community Foundation
2018 | St. John Ambulance
2017 | Carol Timoffee, Big Brothers Big Sisters
2016 | Bakerview Academy of Music 
2015 | Abbotsford Rotary Club, Abbotsford Food Bank and Kiwanis Clubs of Abbotsford & Clearbrook