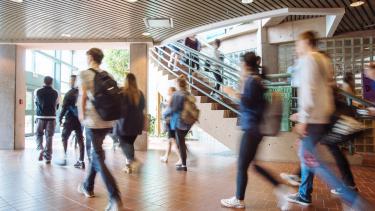 Careers
Come Work With Us!
About the Abbotsford School District
The Abbotsford School District is committed to ensuring a best-in-class education experience and providing support to over 19,000 students. This commitment is brought to life through the four pillars of our strategic plan which include student success, engaging opportunities, optimized resources, and progressive workforce. We provide our 2,600 employees a collaborative and inclusive workplace through our core values of respect, opportunity, and innovation.
The Abbotsford School District is located on the traditional and unceded territory of the of the Stó:lō people, the Semá:th First Nation and Mathxwí First Nation. With this, we respect the longstanding relationships that Indigenous Nations have to this land, as they are the original caretakers.
---
External Job Postings
Interested in working with us? Check out our current opportunities and apply on Make a Future. To stand out and support your application, please include your cover letter, resume and applicable certifications. Teacher candidates will be required to provide their post-secondary transcripts and practicum evaluation reports following graduation.
Position Categories Include:
Teacher (elementary, middle & secondary)
Teacher Teaching on Call
Teachers for Indigenous Success
Counsellors 
English Language Learning
French Immersion
Learning Support
Library Learnings Commons
Education Assistants
Youth Care Workers
Indigenous Support Workers
Strong Start Facilitators
Bus Drivers
Crossing Guards,
Custodial & Facilities 
Administrative Assistants (Schools, School Board Office, etc.)
Clinicians, School Psychologists & Speech Pathologists 
District Principals, Principals & Vice Principals
Assistant Superintendents
Directors & Managers
Exempt Employees
Internal Job Postings
Already working with us? Check out our current opportunities and update your portfolio on Make a Future.
---