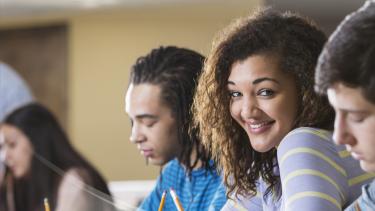 International Baccalaureate
The International Baccalaureate® (IB) offers a continuum of international education. The programmes encourage both personal and academic achievement, challenging students to excel in their studies and in their personal development.
These IB program provide high school students the chance to complete 1st year university-level coursework, while still in high school. Students take courses that are recognized by many universities for entrance requirements and extra credits, in addition to providing leadership and global citizenship experiences.
International Baccalaureate (IB) Diploma Programme
The IB Diploma Programme is an academic district program that provides innovative education and world-class learning opportunities to students. This two-year programme is open to all Abbotsford students in grades 11 and 12. It is currently offered at Abbotsford Senior Secondary School.
Middle Years IB Programme
The MYP is designed for students aged 11 to 16. It provides a framework of learning which encourages students to become creative, critical and reflective thinkers. It is currently offered at Abbotsford Middle School.