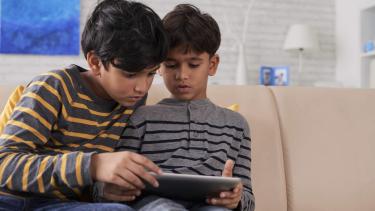 Abbotsford School District is one of several school districts in the province that are part of an innovative program to help new immigrant families settle effectively into the community including our schools. Settlement Workers in Schools (SWIS) is an outreach program that helps immigrant and refugee students and their families. Learn more about the SWIS Program. 
Parents/legal guardians and children must be residing in Abbotsford before registering at school. We are unable to register a child until the family has a fixed address in Abbotsford.
Children can be registered in kindergarten for the year that they turn 5 years old. 
If you are from another country and are the biological parent /legal guardian of the child but are not a Canadian Citizen by birth or by naturalization (obtained citizenship) please see the following for registration procedures.
Temporary residents (parents with work permits, study permits, and refugee claimants)
 
Your children's eligibility to receive ministry funding for their Canadian education must be reviewed and approved prior to registering at school.  Please submit the required documentation using the below link:
*If you need help completing the online application, you may contact the SWIS program at 604-309-0408 or inder.singh@archway.ca
Permanent residents
Please contact the SWIS program for assistance with school registration at 604-309-0408 or inder.singh@archway.ca
Questions?
If you require further assistance, or if you have additional questions, please email newtocanadaregistration@abbyschools.ca. They will be happy to assist you!