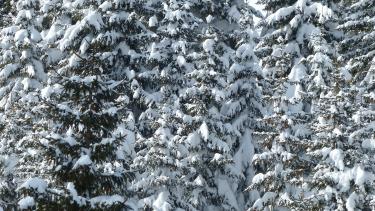 Winter Weather
District Procedures
During the late fall and winter months, weather conditions might cause a school or schools to shut down. The Superintendent of Schools has authority, on behalf of the Board, to temporarily close a school or schools. This decision is made in consultation with management and supervisory staff who have checked first-hand on the driving conditions, walking/sidewalk conditions, and general condition of buildings and accessibility to sites. Several factors go into a school closure decision, including student and staff safety, the conditions of roads near schools, school grounds, school bus routes, and whether facilities are fully operational.
All schools throughout the Abbotsford School District will remain OPEN, except under extreme circumstances. Only cancellations, closures or delayed school openings will be announced. Any district-wide or partial-district closures will be decided and communicated by 6:30 A.M. 
Details and official announcements/updates are always distributed via the below channels:
District/School Websites (www.abbyschools.ca);
Twitter (@AbbotsfordSD), Facebook (@AbbotsfordSD) and Instagram (@AbbotsfordSD); and
Our "Abby Schools" app, available for download from the iTunes Store or Google Play.
REMINDER: If there is winter weather and schools remain open, it is the parent/guardians' decision as to whether or not their children attend school, based on their assessment of the relative safety of travel conditions within their neighbourhood. 
How are district sites and road conditions assessed during winter weather?
Beginning at approximately 3:00 AM, our Facilities Department begins investigating road and site conditions at all schools. Unpredictable conditions can be a result of the varying elevations within Abbotsford. For this reason, road assessments take place across the city. District crews analyze the estimated time it will take for snow and ice to be cleared from parking lots, sidewalks and busses. Other concerns include fallen or low-lying trees, power failures, accidents and traffic flow. Sidewalks with excessive snow due to street snow removal are also a safety concern, especially along corridors where students normally walk to school.
Once area assessments are complete, the Facilities Department meets to compare their observations. A recommendation is then made to the Superintendent of Schools by 6:00 AM.
How does the District decide to announce a Snow Day?
Once a recommendation is received, the Superintendent of Schools makes a decision based on the latest information provided, considering the safety of students and staff - our top priority. If a decision is made to close schools, a district announcement is immediately placed on all district/school websites, social media channels, the Abby Schools app, and shared with local media.