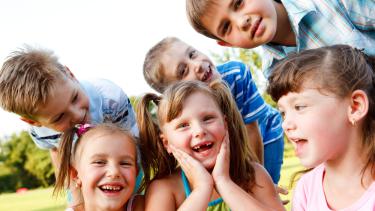 Kindergarten
Gradual Entry Process
The Abbotsford School District has a long history of planning carefully for the transition to kindergarten and acknowledges the need for a gradual entry process. This important transition phase is aimed to set up students for success for the rest of their school years, and often involves a variety of visits, communications and opportunities to connect young children and their families with their schools, before beginning the first day of full day kindergarten.
Gradual Entry to Kindergarten will look a little different for the 2023-2024 school year.
Please stay connected with our district's social accounts and your school website to receive updates from your child's school/teacher as to when you and your child can come to the school for an interview on September 5, 6, 7, or 8. Schools will share their site-specific schedules with families in the coming weeks. Full-day classes for Kindergarten will begin on Wednesday, September 20.
---
Frequently Asked Questions about Gradual Entry
1. What does Gradual Entry to Kindergarten mean for my child?
This means your child will have a focused time to connect with his/her kindergarten teacher and adjust to the new social/emotional realities of the elementary school context. This developmental model of transition allows children and teachers to work in smaller groups, adapting to the new learning environment that the Full Day Kindergarten program offers. Teachers will be introducing children to classroom routines and procedures by making the transition more personalized, so your child feels comfortable and valued as a new member of the school community.
2. What does Gradual Entry to Kindergarten mean for our family?
The Abbotsford School District recognizes the parents /families are the first teacher of the child and the gradual entry process gives families the opportunity to share valuable background knowledge with school personnel.
3. When is a child ready for school?
Children don't all talk or walk on a schedule, so it's no surprise that chronological age is often not the best indicator of school readiness.  How ready each child is for school depends more on their level of well-being, creativity, social responsibility and language development. Gradual entry can help teachers identify which children need support and make sure resources are made available to give that support. 
4. What should I expect throughout the process?
Seven days for gradual entry is consistent across the District for full day kindergarten, however times of intake meetings and groupings of students will vary from school to school. Students will have the opportunity to get to know their teacher, as well as some classmates, classroom routines and meet key staff from the school.
Kindergarten teachers will gather important information about each student (interests, readiness levels and learning styles) to help inform their instructional plan for the student. This information is gathered from children and families from conversations and observations.