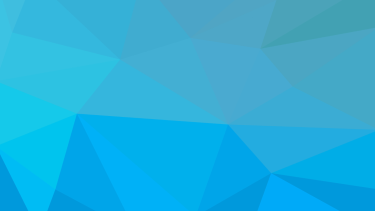 Shadow a Student
October 14, 2022
As part of my personal inquiry into the student experience in our district, I have met with groups of students from each of our high schools over each of the last few years. Generally, I have asked our school leaders to ensure that the student group is diverse and represents a range in ages, gender, abilities, race and gender identities, etc. In a large high school, it is not difficult to get a diverse group, but I suspect it challenging to get a truly representative group of students who together can paint a fulsome picture of the student experience for me and the administration of their school.
Over the years students have spoken warmly about their school experiences, as well as providing some sad commentary about their Journeys. There are typically several points where students have been in agreement. Most think that a high education is an important gateway to a brighter future. Most agree that positive relationships with peers and staff is an important factor in learning. Most of them felt they had at least one adult who cared about them and to whom they could speak to if they had a problem. Most had positive aspirations for the future as a result of their high school life. And finally, most hope that by sharing their perspectives that things will improve in their schools. 
Naturally, the diversity of the groups has also meant that there has been places of noticeable divergence (assuming that the students feel comfortable enough to speak their minds in front of their peers, administration and the superintendent). Students have spoken about a lack of engagement in school with experiences that don't connect with their realities. Some have also shared feelings of loneliness and isolation and the mental health challenges that they feel is not being sufficiently addressed.
One of my inquiries for these meetings has related to how equitable and inclusive our schools are, and the extent to which vulnerable students feel that school works for them. At the end of last year, I met with a more homogeneous group of these students and posed the very same questions I had been asking the heterogeneous and diverse groups of students. Not surprisingly, their perceptions were much more similar…. and negative (and heartbreakingly). They spoke more about loneliness, not being accommodated for their learning differences, not being connected to the school culture, and of resultant mental health challenges.
Regardless of the configuration, there has always been one brave student in every group who bundles up their courage to ask me the question: What are you going to do with this information? There invariably is a sincerely honest expectation that the superintendent will act on the concerns presented and quickly go about fixing it immediately. I then explain to them that as challenging as these experiences might be, and while the administration will address individual situations, the larger issues of transforming the student experience so that it is more joyful, meaningful and engaging requires time. It requires more engagement with school administration, teachers and support staff. More engagement with parents. And more and deeper listening to students. It is an opportunity for the staff attending the meeting to share the aspirations they have for improving the school and surfacing the role that student voice will play in that journey. Deep listening takes time.
This year, I continue the journey - but I have decided to go a little deeper. Rather than getting the students to share their experiences, I have decided to ask one brave student in each school to allow me to shadow him/her/them for the day. I am hoping to get a firsthand view of the joy and travails students have been sharing with me over the years. I promise to report back. Wish me luck.